K 2019 Düsseldorf - Taiwan Pavilion
K Trade Fair, the rubber and plastic trade fair in Dusseldorf, Germany held every three years. In 2019, with Industry 4.0, sustainable development and system integration as the main axis of the exhibition, emphasizing the importance of smart manufacturing and circular economy, and to help Taiwan manufacturers obtain orders, the Foreign Trade Association joined hands with hundreds of manufacturers to participate in the exhibition and organize the Taiwan Pavilion. Start the international image of Taiwan's Wisdom Plastic & Rubber Machinery.
Clear and Precise Visual and Space Planning
Precision Built the International Professional Image of the Taiwan Pavilion
KY-POST design is responsible for the Taiwan Pavilion which has an area of 1,800 sqm. Using the main vision in line with the industrial tonality and planning color scheme to build consistent design vocabulary to show an International professional image.
The space planning uses a large-scale structural suspension design to clearly indicate the location of the Taiwan Pavilion. Creating large exposure to attract the attention of visitors, and complementing the design of moving lines to create the most appropriate exhibition experience for visitors.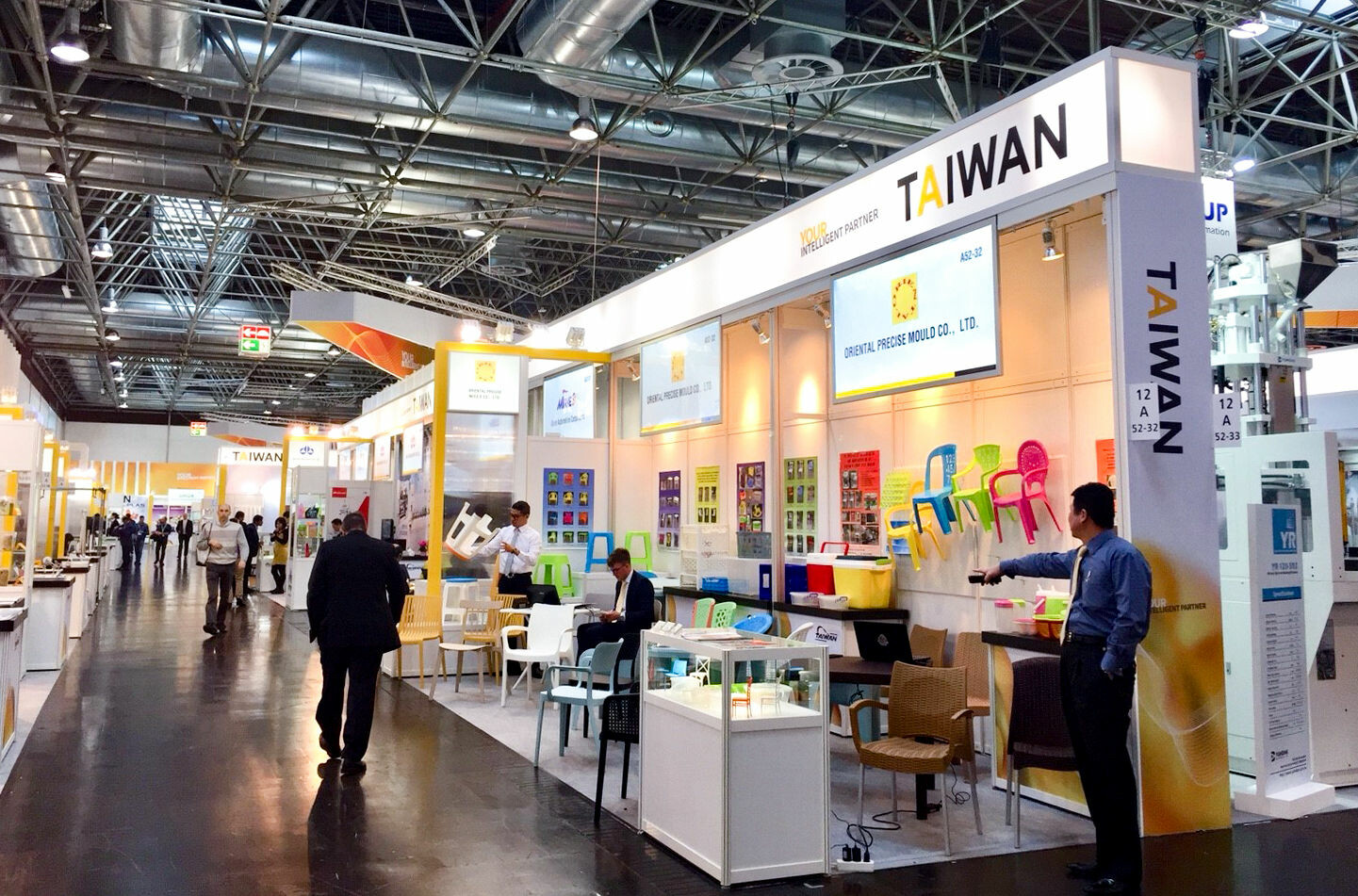 KY-POST Design has through years of overseas execution experience in the Taiwan Pavilion. We provide the most complete and flexible displays planning for booths with different attributes, as well as exhibitors' various product display and exhibition needs. We are also good at venue control and management capabilities, which can effectively improve the effectiveness of the exhibition and serve the exhibitors to create business opportunities for international exchanges.