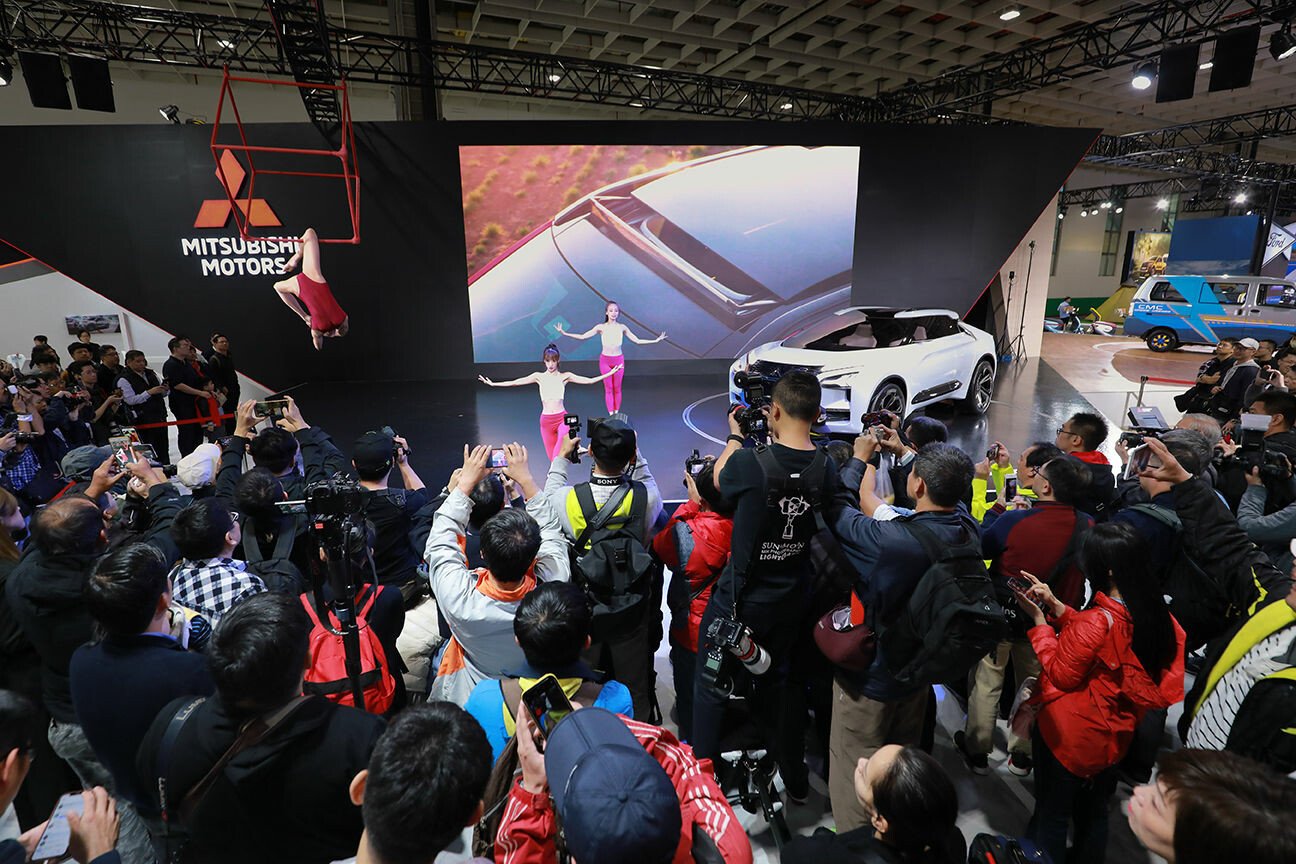 Taipei Int'l Auto Show 2020
Tonality and Dual Show Style Start from Rhombus
"Heart Direction. Drive from Rhombus" is the main concept for both Mitsubishi Motors and China Motors presented in the joint exhibition. Uses of large quantity of rhombus sleek cut lines to outline the common framework of the dual brands, Mitsubishi Motors and China Motors at the exhibition. The contrasting colors highlights distinctive exclusive brand tonality.
Interaction Participation
Lock in the Topic Rhombus around Us
The overall exhibition area uses the concept of both online show and actual event to create a "#dream-goal message wall" and the most powerful interactive technology of "motion experience racing ". Integrating virtual and real time activity into the attractive theme venue and also enhance the community participation. Dual-stage design for both two branding plus the invitation of celebrities to join the show together; Old Wang Band, Winnie, Javelin record holder Zheng Zhaocun, professional baseball players Lin Guanyu, Lin Zhexuan, altogether warms up the stage with good audience interaction and open up the show ground most talk-about topic hot zone.