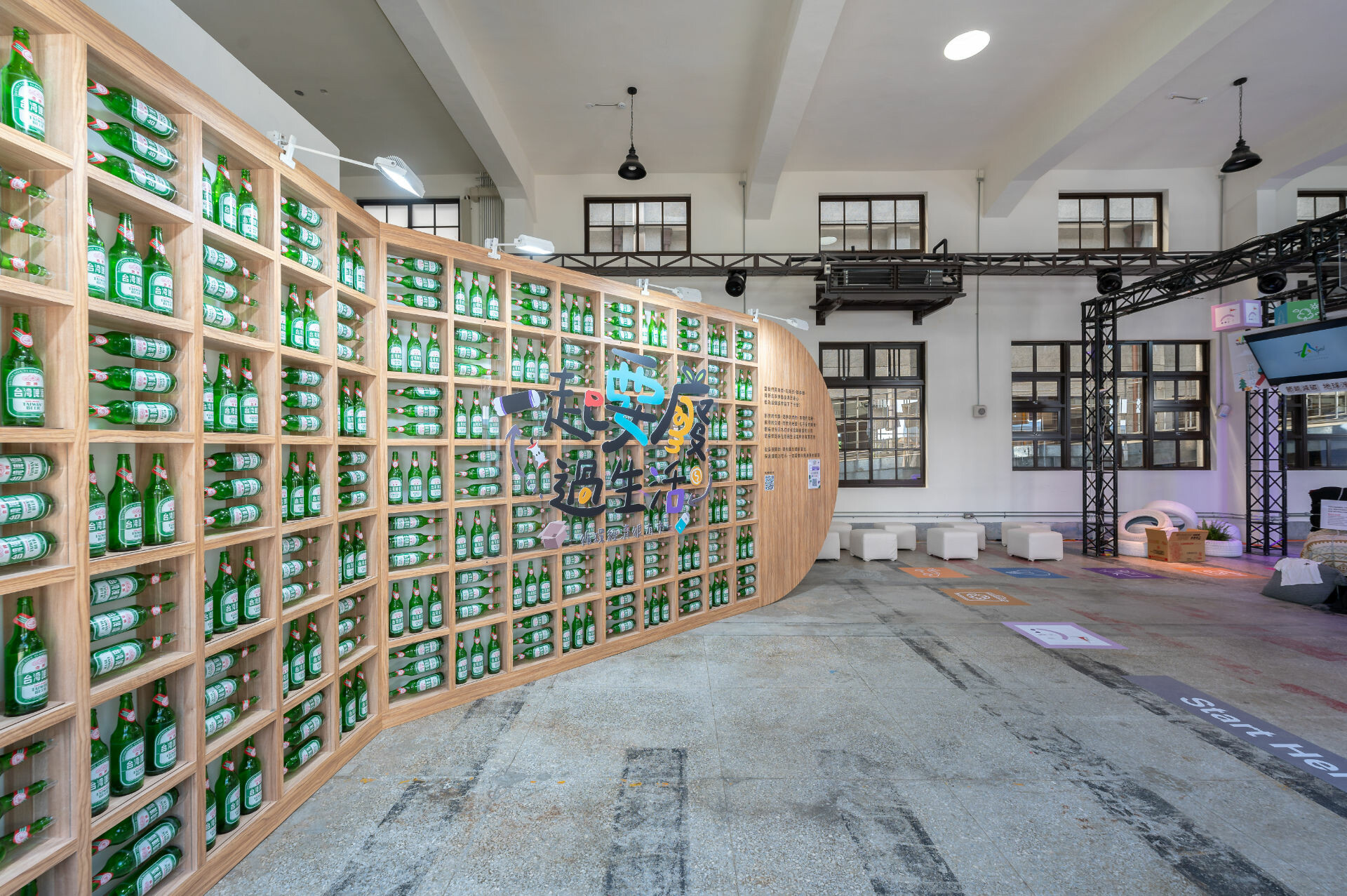 Circular Taipei Exhibition 2022
Industrial Technology Research Institute
The concept of "Circular Taipei" goes beyond the mere recycling of waste resources and incorporates the idea of a sustainable, renewable, and shareable lifestyle. Through curatorial planning and a series of associated activities, we invite citizens to understand the concept of a circular life and actively practice it in their daily lives. We also provide opportunities for information and technological exchange among industry, government, and academia. The event has attracted the participation of 20 companies and brands, including Jaguar, O'right, Carrefour, Acer, and more, who have joined hands in response to the initiative.
The entire venue adopts a digital virtual stamp collection interactive experience method, categorizing the four main themes of the exhibition into different levels. By setting up levels such as "challenge, breakthrough, and advancement," visitors are encouraged to explore the exhibition area, collect points for sustainable living, and present urban issues and solutions through interactive technology. This approach increases visitor engagement and identification, enhances the quality of their sustainable living experience, and promotes policy advocacy, sustainable lifestyles, and green consumption.
The representative venue for the exhibition will be the "POPOP Taipei," which showcases the revitalization of old houses, symbolizing the utilization of idle spaces. From the early stages of curation, there will be a strong emphasis on meeting low-carbon requirements. Over 80% of the exhibition materials will be selected from recyclable materials to reduce waste and resource consumption during the setup process. In addition to using environmentally friendly materials for the overall hardware, an outdoor area will be designated for a zero-waste market, actively promoting green consumption and avoiding excessive packaging and plastic products. This initiative aims to enhance public awareness of sustainability and environmental protection.