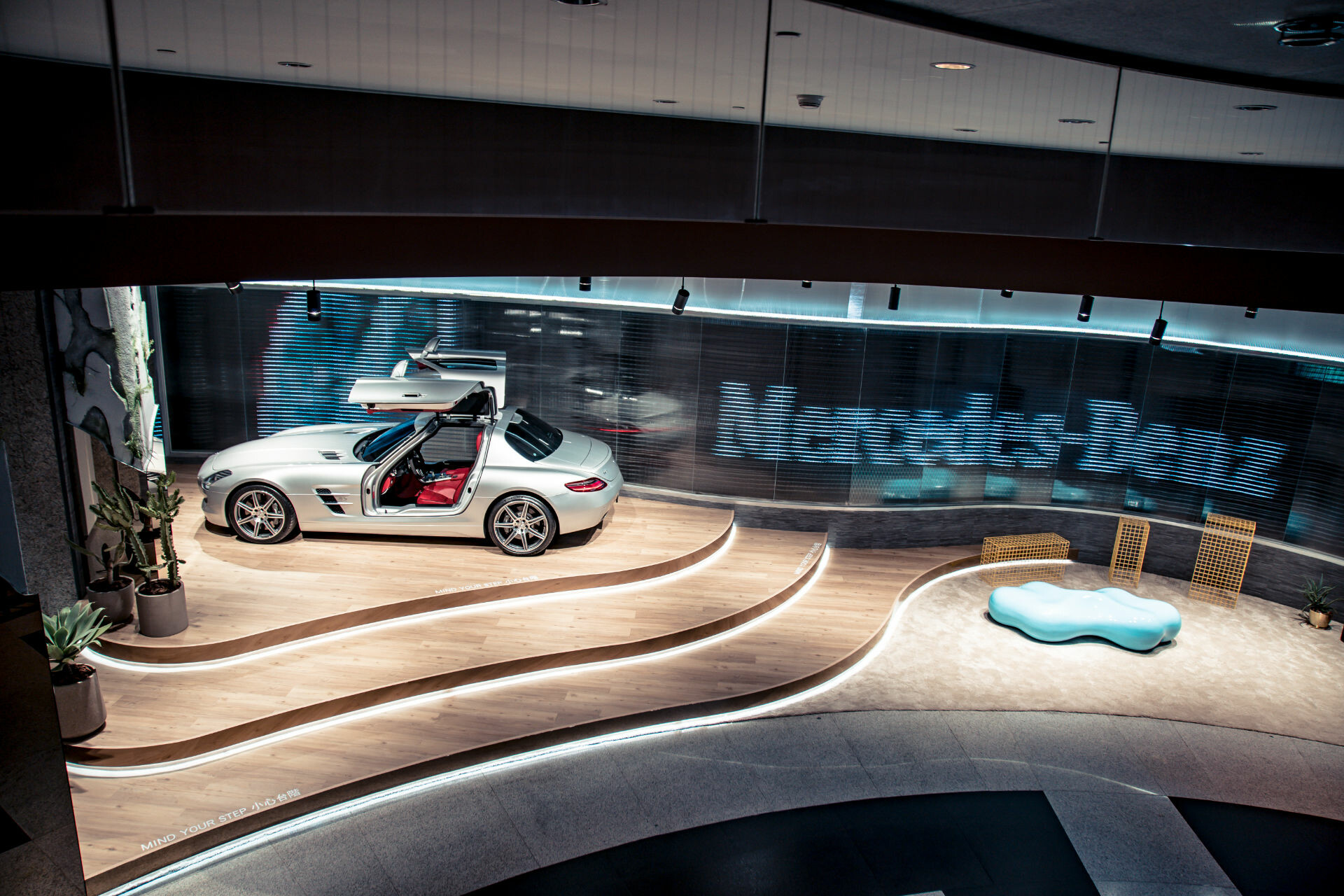 Mercedes-Benz Brand SPACE 2021-2022
Mercedes-Benz Taiwan has carefully selected Bellavita, a premium department store located in the Xinyi District, to create a five-month brand concept space that embodies the contemporary luxury brand DNA. The concept of the space revolves around the idea of dream makers, and it extends into four main themed areas: "Infinity Reflection," "Dream Storage," "The Paradise of Inspiration​," and "Gallery of Stars." Through unconventional and boundary-breaking designs, we aim to break away from the constraints of traditional car showrooms and provide visitors with a diverse and immersive car viewing experience. By deconstructing the essence of Mercedes-Benz luxury, we lead visitors to explore and understand the brand in a new light.
Throughout the five-month exhibition period, we have undergone more than 10 car rotations and showcased nearly 20 different car models. To present the diverse thematic display scenarios, while maintaining the overall structure, we have employed variations in lighting tones, designed stylish visuals, and incorporated artistic installations. Through these elements, we aim to convey the four essential aspects of luxury: "Sophisticated Luxury," "Performance Luxury," "Progressive Luxury," and "Adventurous Luxury." Each essence is highlighted through its own unique atmosphere and presentation, allowing visitors to experience the different facets of Mercedes-Benz's luxurious offerings.
During the event, we enhance the overall experience and audience engagement through a Facebook Chatbot with a storytelling-guided tour. To make the five-month exhibition period even more exciting, we also organize various physical events on weekends. These events not only attract new visitors to experience the exhibition but also encourage repeat visits, creating a continuous flow of foot traffic and maximizing the effectiveness of each scheduled period.
Mercedes-Benz Glamping Market
In the final period, we display Mercedes-Benz SUVs to show "Adventurous Luxury" and host the "Mercedes-Benz Glamping Market" with VOGUE/GQ this weekend.