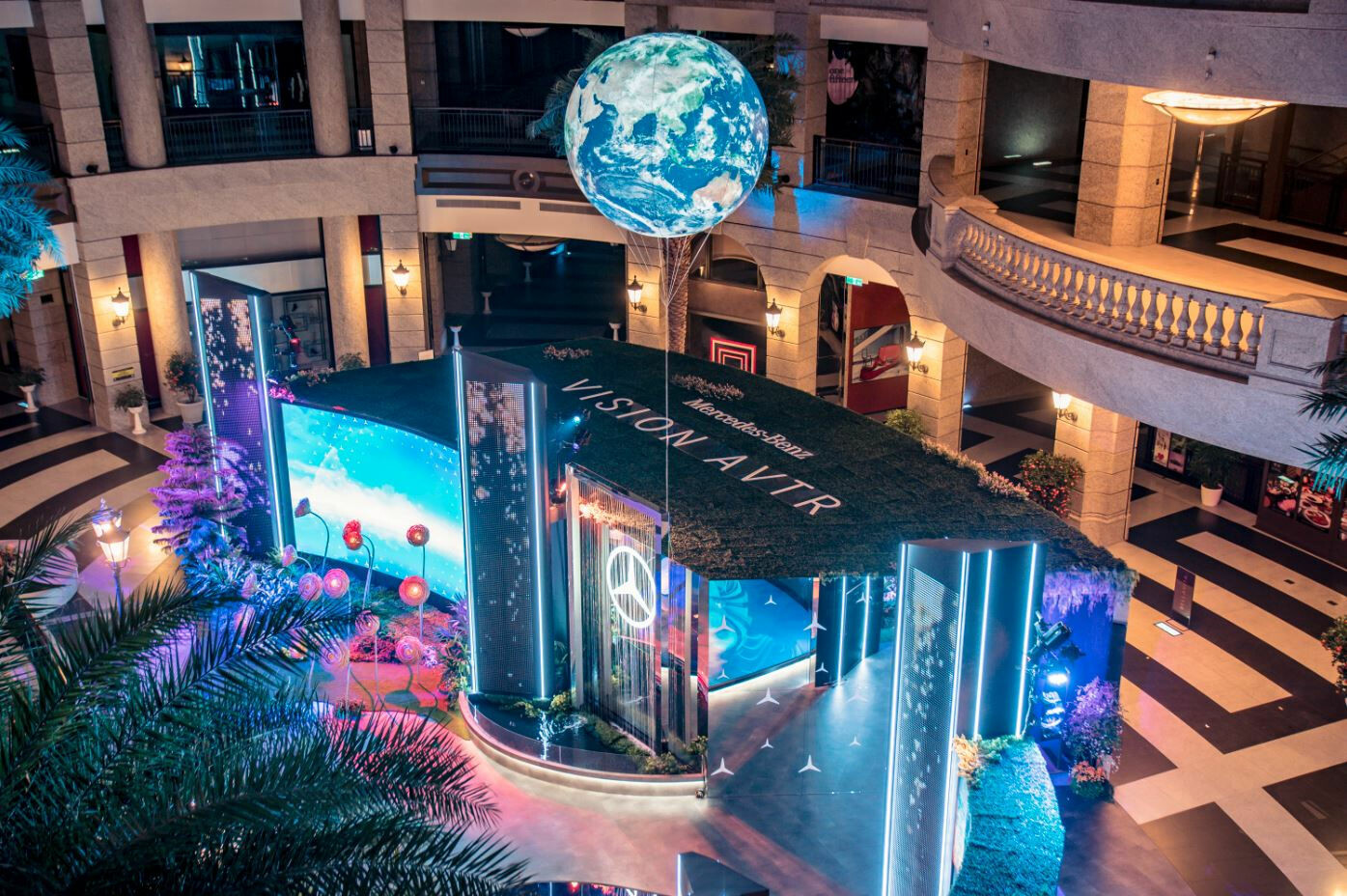 Mercedes-Benz VISION AVTR / EQS SPACE 2022
Mercedes-Benz has declared that it will enter the era of electrification in Taiwan starting this year. To demonstrate its brand vision for electrification, Mercedes-Benz Taiwan, with great efforts from its German headquarters, has especially showcased the electric concept car VISION AVTR, inspired by the Disney movie "Avatar." This concept car incorporates EQ electric technology and seamlessly integrates the coexistence and harmony between humans, nature, and technology. It embodies Mercedes-Benz's commitment to sustainability in luxury vehicles for the future.
The creation of VISION AVTR is a collaborative effort between Mercedes-Benz and Disney. Therefore, obtaining intellectual property rights for showcasing materials and tour content requires authorization. Typically, the process of obtaining such authorization for exhibitions takes more than six months. However, within a short span of two months, through precise design planning and effective communication, we have worked closely with the German headquarters, Disney in the United States, and other partners. We have engaged in multiple detailed discussions, and reviews, and developed a meticulous transportation plan for the concept car. Together, we have successfully achieved this highly anticipated and immersive exhibition experience, meeting the highest standards.
Since November 2021, we have established a brand concept space for Mercedes-Benz in Bellavita B1 in Taiwan. This time, we have expanded our exhibition to the 1st floor, incorporating thematic planning. To create a unique and transcendent car viewing experience, we have designed a seamless experience that spans multiple floors and time periods. Starting from the pioneer special exhibition on B1, showcasing the world's first car Patent NO.1, and the classic vintage car W189, to the future world on the 1st floor, featuring the VISION AVTR and EQS, the new chapters of pure electric vehicles. Through these exhibits, we convey Mercedes-Benz's pioneering spirit as an automotive brand and its unwavering commitment to its brand vision for the world.