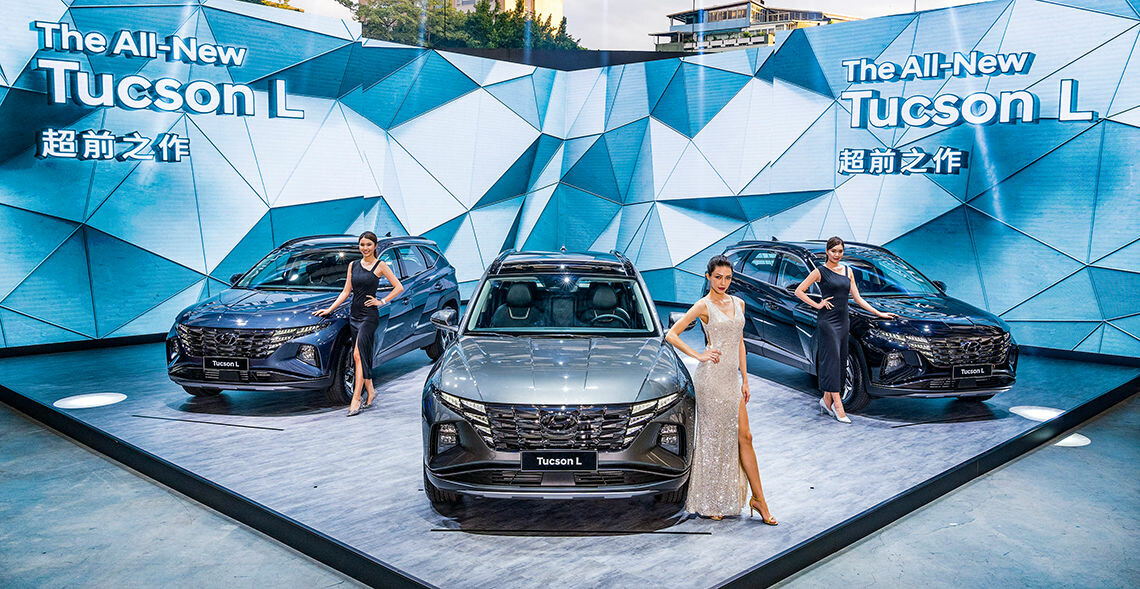 The All-New Tucson L Launch Event 2021
Hyundai is introducing the all-new Hyundai Tucson, the best-selling compact SUV in Hyundai's history. With its significant redesign, the new Tucson showcases three major enhancements: "Lead" for forward-thinking technology, "Luxury" for a comfortable and luxurious experience, and "Large" for an expanded and spacious interior. These upgrades highlight Tucson's competitiveness in the market, surpassing other vehicles in its class. Hyundai is ready to make a comprehensive impact on the SUV market in Taiwan with the new Tucson.
To uphold the new-generation design aesthetics of the Tucson L, we have specifically chosen the venue, 舞蝶館-Taipei Expo Park, to align with the overall atmosphere. From the stage to the car display, the design incorporates three-dimensional lines and geometric diamond-cut shapes to create a consistent design language. This approach outlines a futuristic and avant-garde style, perfectly embodying the core spirit of The All-New Tucson L as a forward-thinking masterpiece.