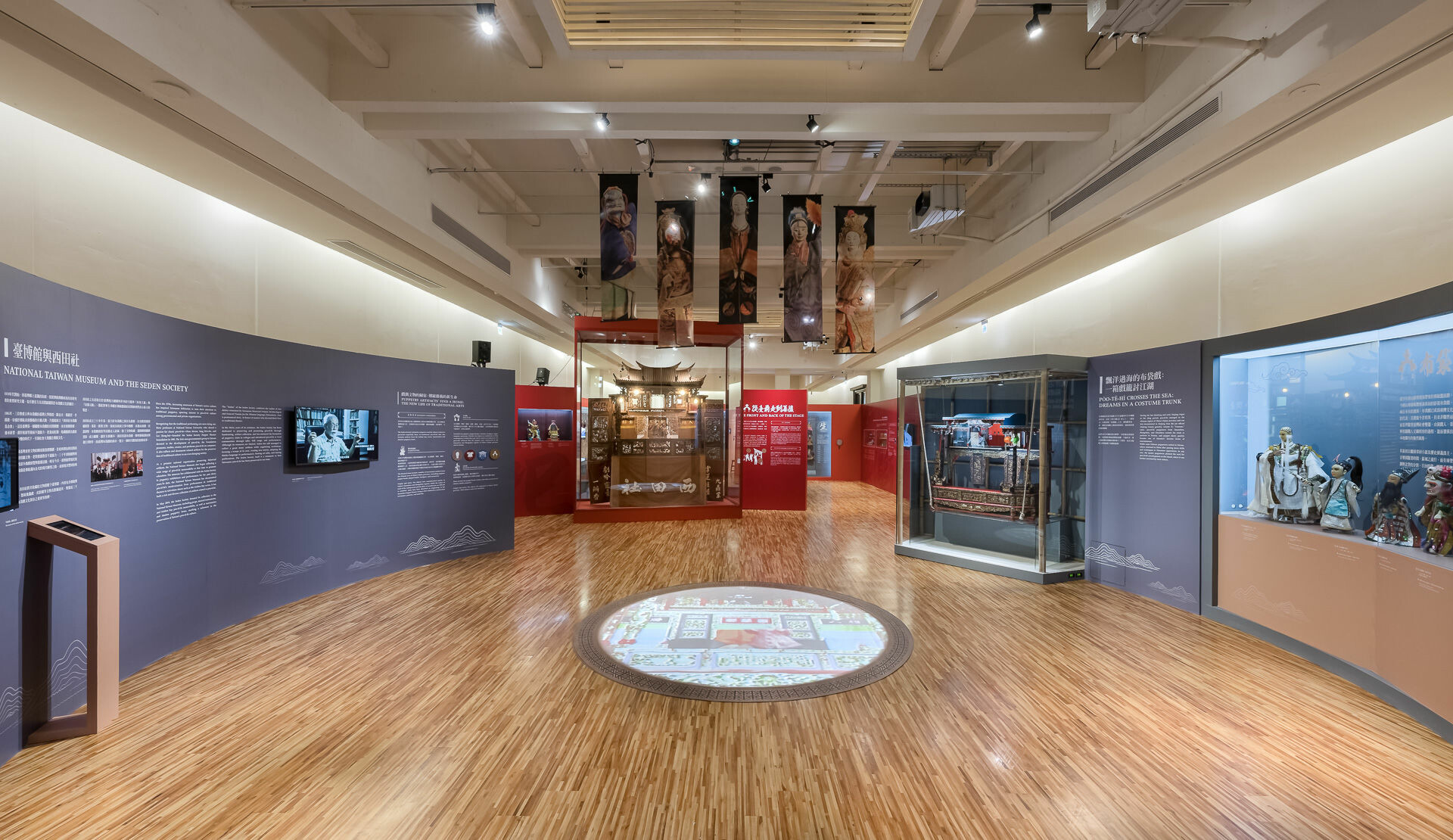 Treasures of Taiwanese Pòo-tē-hì: Our Puppets, Our Stories 2021
Classic Collection
Cultural Inheritance
Glove puppetry performances were spread to Taiwan in the 19th century, also known as Pòo-tē-hì, it accompanied countless Taiwanese through their growing years. This special exhibition is arranged in cooperation with the Shitian Society Puppet Theater Foundation and National Yang-Ming Chiao Tung University. The Collection highlights run the gamut from two puppet theatres that have witnessed important milestones in the development of Taiwanese puppet theatre. Hundreds of puppet collections, cultural relics and multimedia library that houses photography, multimedia documents and historical research tells the great story of Pòo-tē-hì to develop back in the last two centuries in Taiwan. It brought back the retro classic glove puppetry sentimental and introduce to the public who is not familiar with this culture to have a chance to get approach.
In a curated exhibition, the best of an idea moving planning for visitors and atmosphere setting has been categorized in four following themes; the Scope of Pò͘-tē-hì, frontstage to behind the scene, Pò͘-tē-hì Today, Potehi, and more. The scenery set has been built the simulated scene and digital interactive device. All collections and exhibits are curated with a high level of execution as international museums. High-grade exhibition management has been executed from packaging, transportation, temperature and humidity control, assistance in repair and preservation to exhibits protection.
To present the classic history of puppet show in a complete and consistent, we have transformed cultural relics of glove puppetry into images, turned the spirit into a color scale, designed an exclusive main vision, and extended it to the promotional brochures and event marketing.
Combine Innovation
Step into the Vision of the New Generation
Combining the serial digital interactive experience in the exhibition, novel psychological tests, the stories and characters of classic puppet show are brought out with daily simple quizzes. The test experience resonates with the participants, thus the traditional art can be introduced to the younger generation. The classic glory of Taiwanese Pòo-tē-hì continues to flourishing till the next century.